LST Part Positioner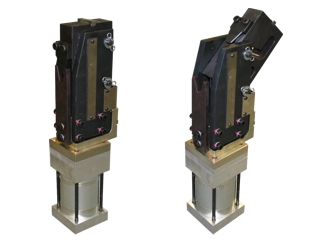 LST features a compact design, providing two motions for one cylinder. A choice of fixed tip angles: 11°, 22°, 31°, 39°, 45°. Treated steel tip plates provide weld spatter and corrosion resistance for durable operation in extreme environments.
Integrated 70mm or 100mm bore pneumatic cylinder.
Optional solid state cylinder switch, world switch, V-block switch.
Minimum 2-second cycle time.