UPE Part Ejector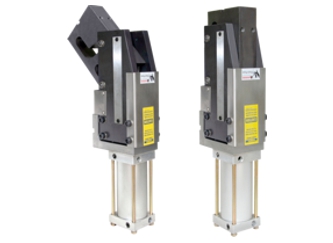 UPE offers a choice of fixed tip angles: 11°, 22°, 31°, 39°, 45°. Treated steel tip plates provide weld spatter and corrosion resistance for durable operation in extreme environments.
Integrated 70mm or 100mm bore pneumatic cylinder.
Optional solid state cylinder switch or world switch.
Minimum 2-second cycle time.